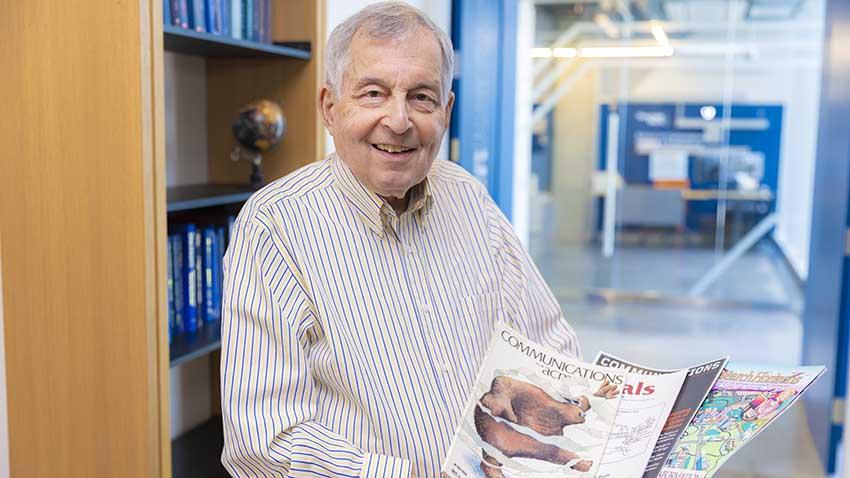 What is the School of Cybersecurity and Privacy?
The School of Cybersecurity and Privacy is one of the top five programs in the nation. Formed in September 2020, it is one of five schools in the top 10 ranked College of Computing at Georgia Tech.
The school's work is both interdisciplinary and multidisciplinary. Many current faculty have joint appointments with other schools in the College of Computing, as well as with the School of Computational Science and Engineering within the College of Engineering, the Scheller College of Business, the School of Public Policy, and the Sam Nunn School of International Affairs, both in the Ivan Allen College of the Liberal Arts.
---
Our Mission:
SCP works to create security for everyone and everything, everyday.
We ...
value multidisciplinary work, 
 draw inspiration from applications, and
 believe security is fundamental to computing.
 
---
Why SCP?
Since 1885, the Georgia Institute of Technology has been on the forefront of developing new technologies.
The rise of regularly occurring cyber attacks has created an immediate need for highly trained experts to confront the fallout of these attacks.
Keeping with tradition, Georgia Tech is pushing the bounds of academic achievement by bringing together the existing research and degree programs in cybersecurity and privacy.
The School of Cybersecurity and Privacy is the home for online and traditional master's students studying Cyber Physical Systems, Information Security, and Policy. SCP also hosts Ph.D. students from across Georgia Tech to work alongside SCP faculty as they continue to make breakthroughs in their research.
Helpful Links